She's Back…It's the JUST JESSI MORNING SHOW
It's true, one of the Tri-State's all time favorite radio personalities can be found, Live & Local, on KFLAG Country every morning, Monday-Friday. Nobody has more fun on the air than Jessi. Great conversation, contests, artist interviews, live listener interactions on the phones and social media during her entire show.
Mornings just sound better than ever, with "Just Jessi" on KFLAG Country 94.7FM – 95.9FM- 106.7FM.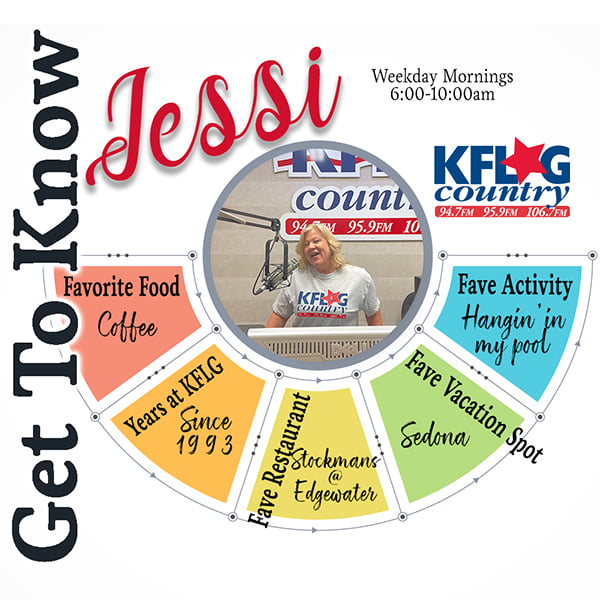 What Facebook Posts say about the Just Jessi Show:
OMG, girl. So happy you're on the air! Loved hearing you this morning!
Gin C. Havasu
It was great hearing you this morning working in my garage!! Great show!
A.Kuster. Kingman
Good morning. It is so awesome actually hearing you talk on KFLAG this morning. Refreshing. Yay.
Sandra J. Bullhead City
Good Morning! Love your show.
Matt F. Laughlin
Listened to you all morning. Started with your website live then went to the radio app.
Dan L.
I could not love this more! I mean it. I could but Awww you know what I mean.
Sarah M.